POWDER COATING & FINISHING
We have run our own in-house wet paint finishing plant since the mid-1970s & have had on-line powder coating since the mid-1980s. Our facilities consist of 2 areas covering some 360M² which are housed within the main factory unit.
Firstly, we have the online powder coating plant, consisting of a 60 metre x 285 pendant continuous conveyor, with each pendant capable of carrying 30Kg. The conveyor travels through the online booth which can accommodate assemblies up to 3000 x 1150 x 1150 then directly into the 10.5 metre curing oven.
The online booth is of walk-in design giving the ability to coat complex or intricate items whilst maintaining high productivity with a continuous feed conveyor. The online booth together with the close coupled oven configuration offers minimum chance of component contamination; it also affords generous areas for loading pre-finish and unloading finished components.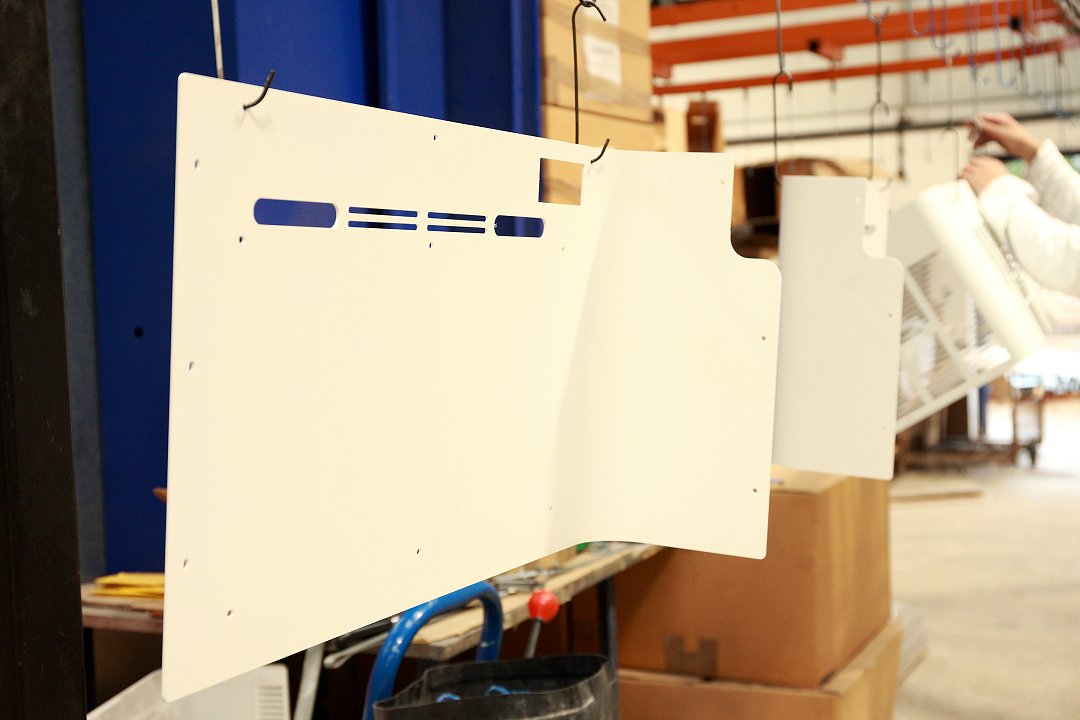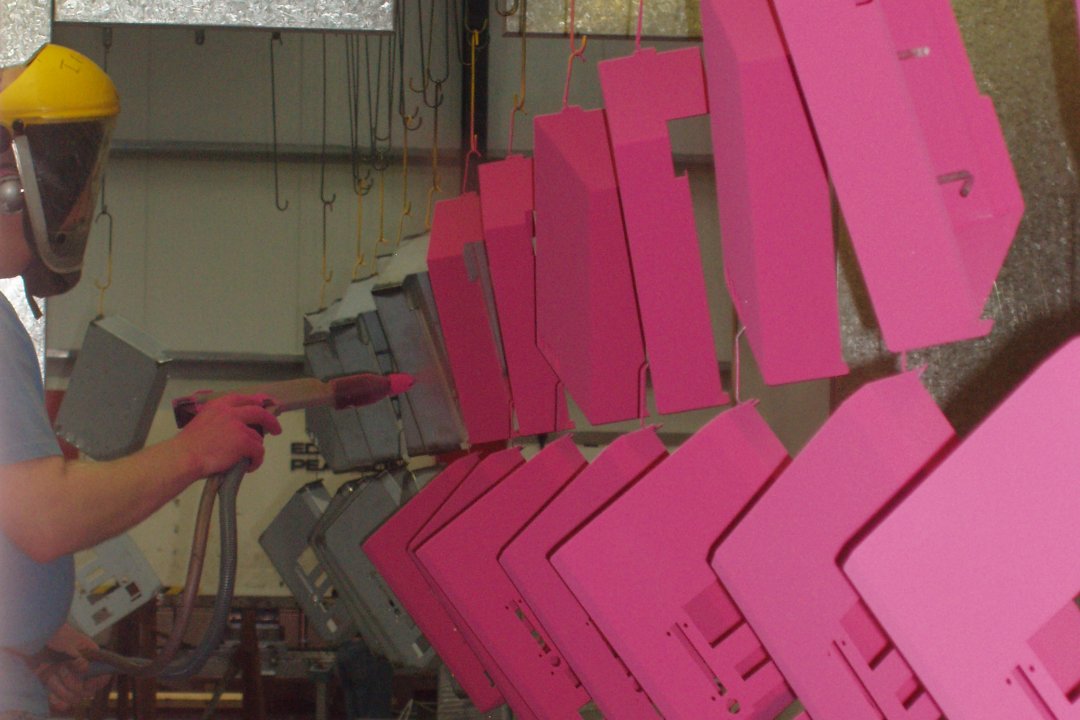 In the second area we have a water-wash free standing booth with a 3.5 metre working aperture; here we etch prime and offer conventional wet paint spraying and air drying.
We have fully calibrated painting environment condition measuring equipment. This includes for relative humidity, air temperature, surface temperature and dew point temperature. We also record salt testing and product pre-finishing surface roughness.
Dry film paint thickness & paint adhesion testing is also carried out in-house.
Within the finishing area we also have screen printing, assembly and package facilities. Finished goods are despatched directly from this area via either our own transport or contracted logistic services.
We offer sub-contract finishing as a standalone service in the South West, with delivery facilities operational for Cornwall, Devon, Somerset, Dorset, Hampshire and Wiltshire.
For more about our powder coating & finishing services, please don't hesitate to contact us – we'll be delighted to hear from you.